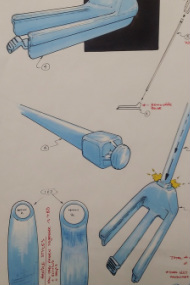 IDEATION
Whether you have a napkin sketch, Lego model or nothing at all, we specialize in ideation. To get the ball rolling, we frequently sketch up concepts with and for you in order to get a better understanding of your project, its features and scope.

During this process, feasibility quickly becomes apparent and we make suggestions on manufacturing process, scope, and even provide a quick review of your investment return, aka pay back.

---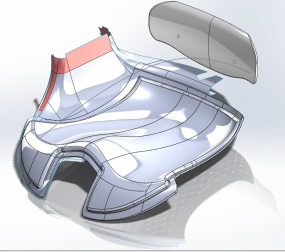 MODELING

We specialize in professional CAD services. Delivering parametric models in all file types, drawings and tooling files necessary to manufacture your product. We are versed in injection molding, rotomolding (rotocasting), thermoforming, compression molding, extrusions, stamping, weldments and the assembly of all of the above.

We are smart, we are fast, and we get the job done just how you envisioned. See how our services can benefit you today.



---
3D PRINTING

Do you need a 3D printed part? Great! Let us print it for you. We currently run two FDM machines printing as fine as 20 microns or 0.0007" and we'll be adding an SLA machine in the first quarter of 2017.

Lead times are dependent on the size of the part, complexity, and resolution you choose. Rates depend on the aforementioned as well as material selection and support material parameters. We use a water soluble support material further increasing the quality of your 3D print. See what we can do for you...


---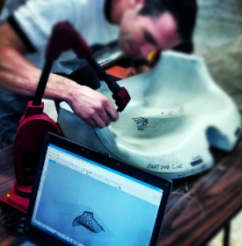 3D SCANNING

We can scan big or small. We currently employ a point (pen style) 3D scanner as well as a color point cloud (surface generating) scanner. The smallest scan to date is about 0.375in X 1.5in X 3in and the largest is 16ft X 5ft X 3ft. We can output the data in all the standard formats for your reference. We also offer modeling (CAD), 3D printing and prototyping services. So if you choose, we can use this scan data to duplicate or modify your product, scale it and or 3D print it for you.


---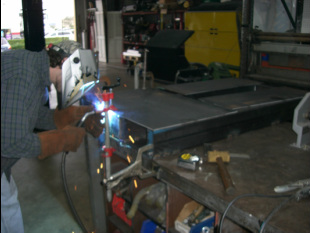 PROTOTYPING

We can 3D print in house for you and even mock up many of your assembly concepts. When assemblies or prototypes get larger, require functional weldments, tempering or CNC, it is often outsourced. We work with many local production companies as well as the local technical schools to source prototyping. As a result, we can reduce lead times, communicate clearly and maintain transparency.
Frequently we are asked to work in our client's facility for seamless communication and manufacturing integration within their capabilities. We are very comfortable prototyping in our environment or yours. Give us a try, we think you'll be pleasantly surprised.

---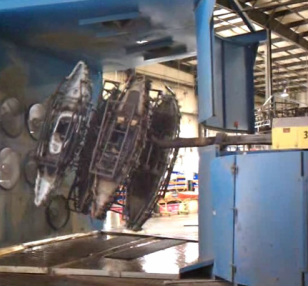 PRODUCTION

We specialize in product development support from the initial napkin sketch all the way to production aka "Concept to completion".
Not everyone needs support through the whole process thus opting to pick and choose when we're needed. One of the services many companies don't realize we offer is initial and post launch support. We can help with first article approval and develop production tooling and fixtures to assist with production.

Ultimately, we are here to help you succeed. Count on us to handle your product development project like pros.

---